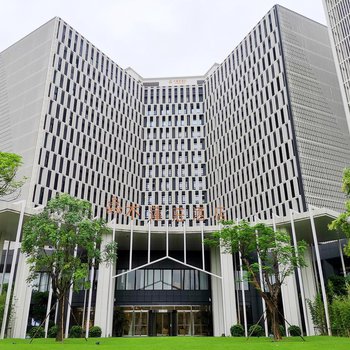 The Mulian hotel is located in Guangzhou International Bio Island, in the core area of Pazhou International Exhibition Center, and hundred meters gathering many biotechnology research centers and life science industrial park. With Guangzhou Higher Education Mega in the south and Pazhou International Convention and Exhibition Center in the north,The hotel is only 500 meters far away from the "Guanzhou" Station of Metro Line 4, And the hotel offers the free shuttle service to the subway station.
Two subway stations can arriving the International Convention and Exhibition Center, only 3.8 kilometers distance. The Mulian hotel will provide free shuttle bus between hotel and the Center. It takes 4 minutes to Guangzhou Higher Education Mega (Xinghai Conservatory of Music, SUN YAT-SEN University, South China Normal University, Guangzhou University, Guangdong University of Foreign Studies, South China University of Technology, Guangzhou University of Chinese Medicine), 13 minutes to Guangzhou Tower and Tianhe CBD,18 minutes to Guangzhou Chimelong Tourist Resort , and 10 minutes to Whampoa Military Academy and Lingnan Impression Park.
The Mulian hotel has 322 rooms, and All Day Dining and Chinese restaurants, 2 banquet halls over 200 square meters, equipped with advanced audio-visual equipment and high-speed network interface. The hotel also includes lots of diversified entertainment facilities such as table tennis room, gymnasium, yoga room, executive lounge and so on,which can make the guest relaxed and comfortable.Also of that, It's a good choice for business and vocation.